Am from India and am one of the few who follows most of the sports other than Cricket. I used to follow Cricket madly until the launch of IPL. Even after IPL I used to watch Test and One Day matches, after the retirement of Sachin Tendulkar I rarely watch cricket. Today, I wont be able to tell the playing XI for India or any other team.
Tennis Am always a big follower of Tennis. I don't think I have missed watching a Grand Slam final for more than 30 years. I love the Wimbledon and Australian open, I like US open to some extent, French open is boring. I have admired players like Chris Evert, Monica Seles, Martina Hingis and Kim Clijsters in Womes's Tennis and Borg, McEnroe, Becker, Edberg, Sampras, Federer and Djokovic in Men's Tennis. My favorites in Tennis are Sampras and Federer. They both are complete players, they both have an unique style, they both are emotional to some extent and they both are the biggest ambassadors to this game. Roger Federer has won 20 Grand Slams Singles and I was hoping he will win the Wimbledon 2020, its not going to happen since this years Wimbledon is already cancelled. Roger Federer is the Perfect Gentleman any Sport has seen and he is the Best Communicator. Sampras won only 14 Grand Slam Singles but the kind of opponents he had Federer didn't have until Nadal and Djokovic. Between Sampras and Federer if am asked to vote for one, my legend in Tennis is always Sampras. He is the Best I have seen and he will remain my only legend in Tennis.
MotoGP Thanks to my classmates and Thanks to Star TV in India in 90's I started watching MotoGP. I started watching this sport from 1997, this was the time Valentino Rossi started riding in 125cc Championship. He then moved to 250cc in 1998 and MotoGP in 2000. There were some great riders in MotoGP like Biaggi, Kenny Roberts Jr, Nicky Hayden, Stoner, Lorenzo and Marquez. During the last 2 decades I have watched some wonderful clashes on the track, what will always stand out for me is the clash between Rossi and Sete Gibernau. Rossi is now 41 and still racing for Yamaha. He will always remain my biggest legend in MotoGP. He loves this sports so much that The Doctor will never retire.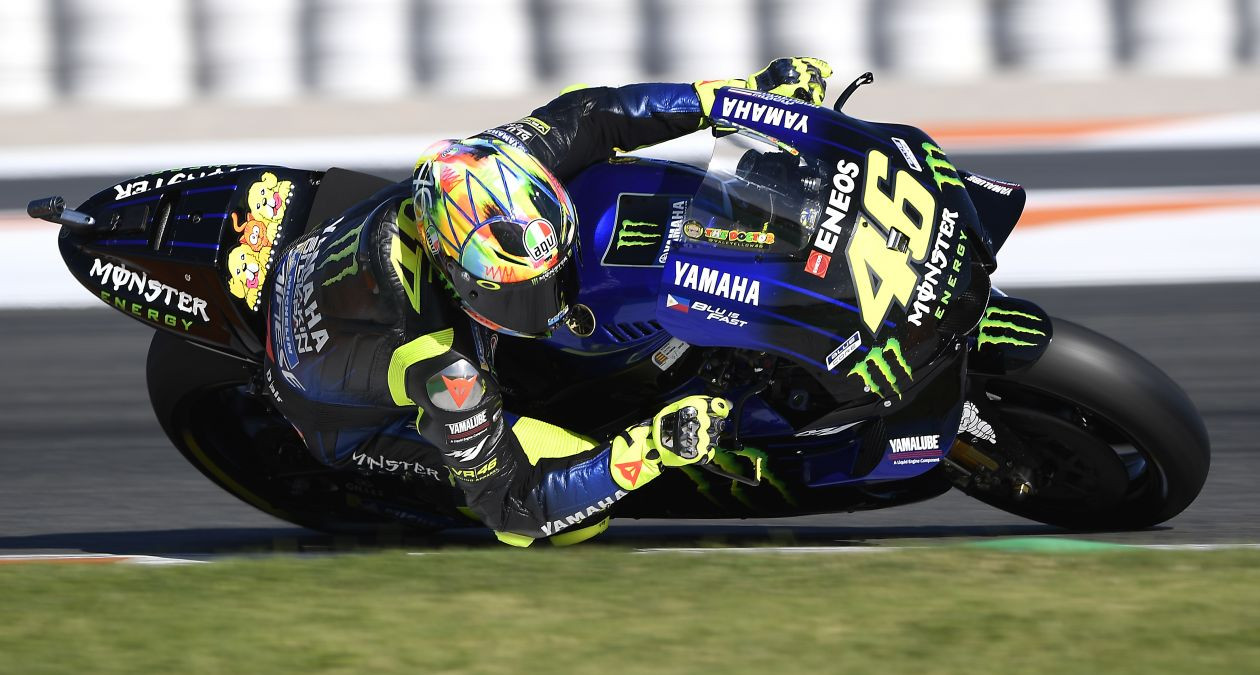 Formula 1 I have to once again thank Star TV to introduce me to this Sport. I started watching Formula 1 in the early 90s and I straight away became a big fan of Senna and Schumacher. Senna lost his life on May 1, 1994 at San Marino Grand Prix, I was watching this race live on TV and I could not believe what I was watching. After this I have watched all races of Schumacher, enjoyed it and celebrated his wins. Schumacher was dominating Formula 1 so much that the FIA have to keep changing the rules to see a different winner, but the winner was always constant. Days of Schumacher in Ferrari were the Best Days of Formula 1, after every race win by Schumacher I used to party with my friends in a pub at Chennai. Schumacher retired from Formula 1 in 2006 and returned to Formula 1 in 2010 to drive for Mercedes. I didn't like his return until India hosted a Formula 1 race. I watched this race live, became emotional to see my Biggest Legend of all Sport and I clicked this one. He had a freak accident when he was skiing in 2013 and he is still recovering. I keep praying for him every day with the hope he will be normal very soon.
Schumacher is not only my Biggest Legend in Formula 1, Schumacher is the person I have read, watched and Celebrated the Most.